Hey! Welcome to my second WoW hosted over at
Breaking the Spine
. It's a weekly meme in which we share those books that have us antsy for its release.
The book I am just DYING very much to read ever since I read the first one is
Enshadowed
by Kelly Creagh. The first one,
Nevermore,
is just freaking amazing and I know the sequel won't let me down! The book is genius!
Release Date:
August 28, 2012
Pre-order on
Amazon
Hardcover:
448 pages
About the Book:
True love takes a twisted turn in the second book of this modern gothic romance trilogy channeling the dark brilliance of Edgar Allan Poe.
While Varen remains a prisoner in a perilous dream world where the terrifying stories of Edgar Allan Poe come to life, Isobel travels to Baltimore to confront the dark figure known throughout the world as the Poe Toaster. This man, the same man who once appeared to Isobel in her dreams and abandoned her in Varen's nightmare world, holds the key to saving Varen.
But when Isobel discovers a way to return to this dream world, she finds herself swept up in a realm that not only holds remnants of Edgar Allan Poe's presence, but has also now taken on the characteristics of Varen's innermost self. It is a dark world of fear, terror, and anger.
When Isobel once more encounters Varen, she finds him changed. And now Isobel must face a new adversary—one who also happens to be her greatest love.
Check out my review for
Nevermore
HERE
.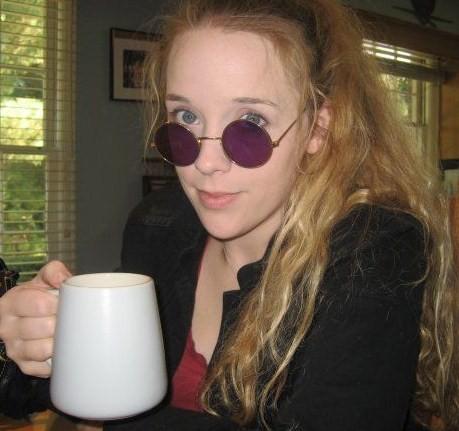 About the Author:
Kelly Creagh is a 2008 graduate of Spalding University's MFA in Creative Writing program. When not writing, haunting bookstore coffee shops, or obsessively studying Poe, Kelly's passions include the ancient art of bellydance. She lives with her squirrely, attitude-infused terrier, Annabel, in the heart of Old Louisville, Kentucky's largest and spookiest Victorian neighborhood.
Visit Kelly's Website by clicking
HERE
!
LIKE
Nevermore on Facebook.
TWEET
Kelly on Twitter! Also add her on
Goodreads
!
All Content © Crazed Bookie