Hey guys! I'm going to be participating on this amazing Blog Tour.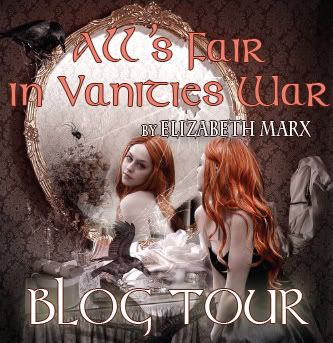 The tour started officially on
January 15th
and it will be at
Missy Reads Reviews
with a kick-off post. The end date of the tour is
February 18th
, which will also be at my blog with a closing post.
To follow the Tour just go on Missy Reads Reviews blog and check out the dates! Make sure to stop by here on February 16th for my review and a guest post!
At each stop of the tour there will be two copies of the book up for a giveaway.
Grand Prize:
There is a $50 Grand Prize, open to everyone.
However, the guidelines for the grand prize are as follows: You must "LIKE"
The Seer's
Facebook page, then post one of her best lines from All's Fair in Vanities War on the wall.
Good luck to everyone and have fun on the Tour!
All Content © Crazed Bookie